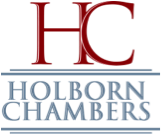 R v David MORRIS – A domestic violence case of Assault by Beating on 21/04/16.
Appearing against Adrian Waterman QC (Doughty Street Chambers), Stuart Stevens was instructed in a heavily contested Domestic Violence matter against a difficult backdrop of Family Court proceedings.
The trial took place following an unsuccessful application by Mr. Waterman QC for further disclosure and court intervention into the management of the case. The victim had told the Court of how she had been physically assaulted in a public car park by her ex partner following a disagreement regarding their infant child's care arrangements. Mr. Waterman QC had sought to adduce the Family Court records as evidence of the victim's bad character after obtaining leave to do so by the Family Court. Much of the defence case relied heavily on the supposed bad character of the victim which had been granted prior to the trial. After careful consideration the Court found the victim to be entirely credible and honest in her evidence. The defendant was convicted on full prosecution facts following the trial.Stuart is a Public Access Qualified Barrister who accepts work in a wide range of areas. To instruct Stuart, contact our clerks here.